Annual Educational Conference
The MAMSS Annual Conference will once again be held at the Crowne Plaza Hotel in Plymouth, MN, on April 25-26, 2019.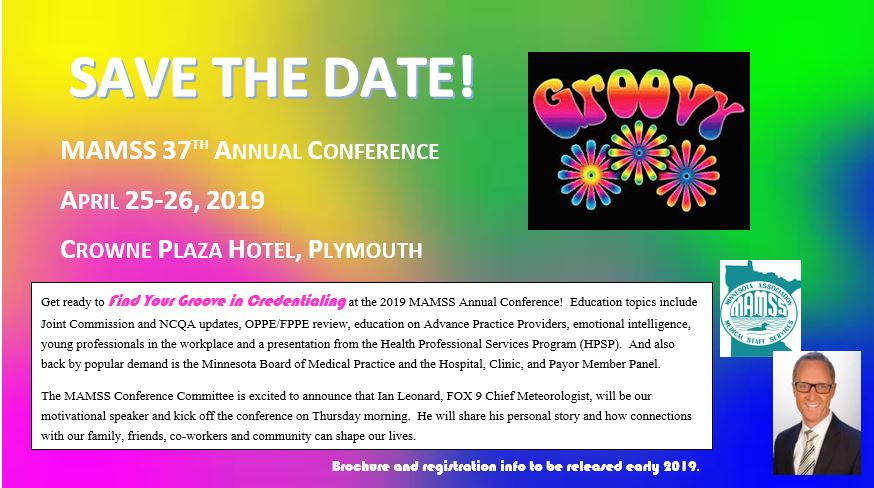 Regional Meetings
Central Region Meeting
More information coming soon
Metro Region Meeting
We will be having monthly WebEx meetings to discuss topics, network and check-in with each other. This will NOT be taking place of face-to-face meetings but hopefully this will allow those who cannot travel or those who cannot leave work to participate. If you have ANYTHING you want to talk about please email me and I will make sure it gets on the list to discuss.
Brent Althoff
brent.althoff@optum.com
Next WebEx Meeting: Thursday, February 14, 2019 at 9:00 am

Northern Region Meeting
More information coming soon
Southern Region Meeting
When: Tuesday, January 29, 2019 from 10:00 am – 11:30 am
Where: Virtual Meeting
Board Meetings
When: Friday, March 22, 2019 from 9:00 am – 11:00 am
Where: Skype Meeting
ONLINE REGISTRATION: CLOSED
If you are planning to pay via PayPal online, please complete the electronic registration form below.